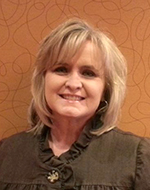 Lisa David
District Clerk
Williamson County

The Texas District Court Alliance evolved from The Texas Association of Child Support Registries (TACSRs), formed in 1996 to have a voice in the selection process and implementation of the State Disbursement Unit (SDU). In the process TACSRs began holding educational workshops and became an important educational opportunity for district clerks and court support personnel.
At a meeting of the membership it was unanimously voted to change the name of the organization to the Texas District Court Alliance ("TDCA"). Although many of the founding members have retired or gone on, the principles under which the Alliance operates remain the same.
Texas District Court Alliance believes it is important to have educational opportunities available for district clerks and court personnel at an affordable cost.
The Alliance continues to strive to provide excellent education to its members by keeping registration and membership fees at a minimum to allow members to bring staff, especially in counties with limited budget resources.
In addition to the general goal of educating our members in a formal setting, the TDCA notifies members of legislative changes, rule changes and case interpretation through the use of memos and informative comment.
Join us as we work to serve the people of Texas through its judicial system.